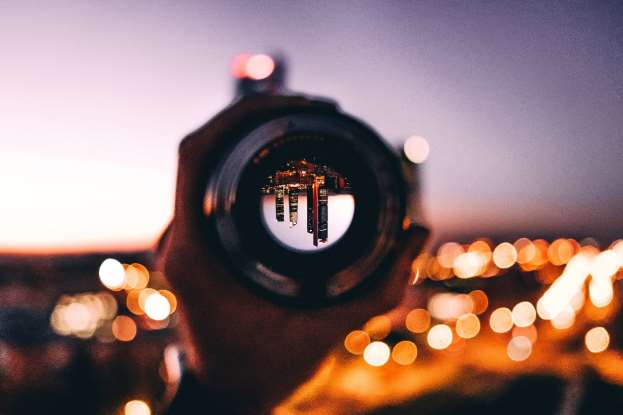 How can European industrial parks reduce their CO2 emissions, waste, and material consumption? The European project R-ACES aims to create 'Eco-regions' where heat and cold are exchanged, smart energy management systems are incorporated, and renewables are used. The vision of R-ACES is to support highpotential industrial parks and clusters in becoming such Eco-regions able to reduce greenhouse gas emissions by at least 10%. This goal can be reached by exchanging surplus energy, making extensive use of renewables, and bringing everything together with so-called smart energy management systems. A European team covering the complete value chain in the energy sector has now launched the EU-funded R-ACES project.
Exchanging energy, material, and information
"An Eco-region is an area where energy, material and information are exchanged between various companies and actors to reduce waste and energy or material consumption. Each region is centred on an (eco-) industrial park or (eco-) business park, linked to its surroundings by a 4th or 5th generation district heating/cooling network", says Frans van den Akker, coordinator of the R-ACES project and director at the Institute for Sustainable Process Technology (ISPT) in the Netherlands. Van den Akker explains: "We see this project as drawing on and combining the knowledge and experience gathered throughout H2020 – the biggest European research and innovation funding programme – into a set of three specific tools embedded in selected support actions: an assessment tool, legal decision support for joint contracts, and a smart energy management platform for clusters."
The potential for heat and cold exchange has been widely recognized. However, this has been underexploited due to a series of barriers to the development of low carbon industrial parks. The challenge is to create substantial impact on the heating and cooling energy demand in Europe. Currently European industry represents 50% of all cooling and heating demand in Europe, yet only 16% comes from renewables.
Holistic approach to overcome barriers
The list of barriers to overcome is long, such as legal, economic, spatial, or technical issues. Overcoming them requires a systemic approach integrating multiple disciplines, such as industrial symbiosis to understand synergies from a local standpoint and industrial ecology to provide systemic tools. R-ACES proposes this holistic approach. It encourages the sharing of best practices and knowledge. 
The coordinating institution ISPT has already prepared an overview of results from other studies and previous European projects on energy cooperation. A framework on the classification of barriers has been set out. This will be used in the next step for harmonising the insights of those projects. This first result represents a great step forward in the R-ACES project, as it enables barriers to be identified. Another key output is that a method was developed to identify relevant European energy projects in the Cordis database, which stores all results of EU funded research.
Read more about the R-ACES project at www.r-aces.eu.
For media inquiries :
Dr. Kristine Jung
European Science Communication Institute (ESCI)
Lindenstr. 87
D-26123 Oldenburg
Germany
Tel. +49 441 779 222 821
Project Coordinator :
Frans van den Akker
Institute for Sustainable Process Technology (ISPT)
Groen van Prinstererlaan 37
3818JN Amersfoort
The Netherlands
Tel. +31 625041922
Source: octavian-rosca_unsplash